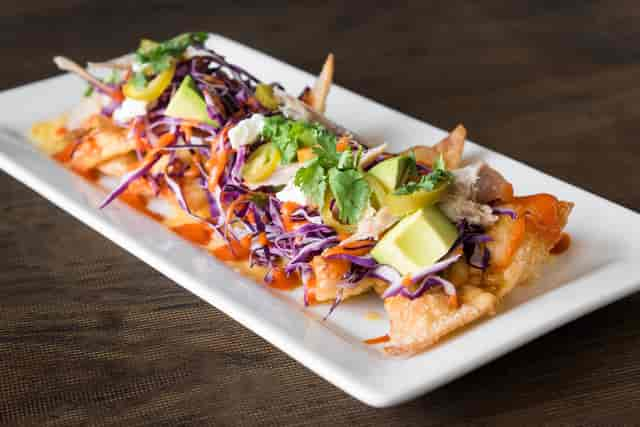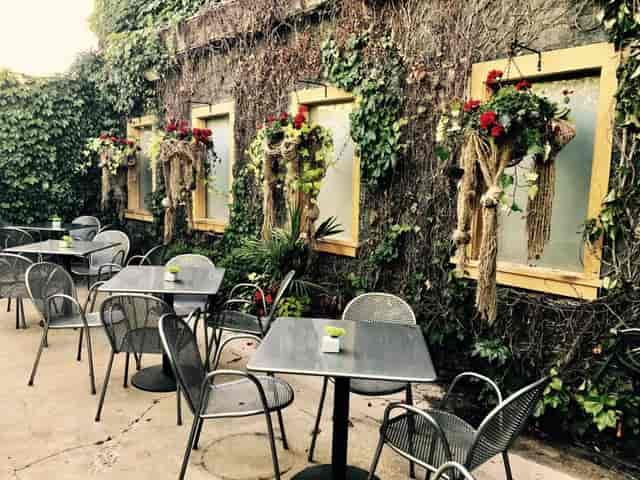 Virtual Wine Tasting
Become a VIP
Receive updates on special events, new menu items, menu reviews, and more!
Virtual Wine Tasting
Virtual Wine Tasting
Kiona Vineyards below Red Mountain 

Plucky hobbyists discovered a unique and important terroir

I love tracing wine back to the basics: sun and water taking turns bathing dirt in a singular place. Along with stories of the makers and visionaries, the poets pulling melody from nature, the satisfaction is only bested by the pleasure of drinking the result with one's mind wrapped in the story and one's palate wrapped in the flavors.

That's what a virtual tasting offers. If you joined us for our Miro Presents Miro event, you won't need persuading. But I'm inviting one and all to buy tickets for our next event showcasing Kiona Vineyards and Winery, the founding winery on Washington's rightly famed Red Mountain.

Here's the details up front, and then a bit more about Kiona and the wines.

· Event time is Tuesday, January 26 at 6:00 p.m.

· Cost is $30 per person

· Ticket includes:

o pre-packaged wine samples with tasting notes

o Abreo cheese and charcuterie platter to pair with wines

o An hour or more in the company of Kiona's National Sales Director Michele Clarke



Participating couldn't be easier:

· Reserve your spot at abreorockford.com under the Events tab

· Pick up your tasting kit(s) and food items beginning at 4 p.m. on the 26th

· Order dinner to slowly heat while you're tasting – we'll cover the night for you!

· Join the Zoom tasting via the youtube link you'll receive

· Kick back, snack, sip, learn, and enjoy!

· Finish up by placing your order for wines from Kiona; build a case to earn a 10% discount!

But back to the basics! Magic was in the mix when John Williams and Jim Holmes followed inspiration and limited financial resources to Red Mountain. Working evenings and weekends with rented equipment and dogged but cheerful persistence, out came the sagebrush and in went the vines, precisely in the middle of a big wine 'nowhere'. On the southwest skirt of the mountain, a perfect conjunction of ice age silty deposits, a meager 6 inches of rain per year, and a necromancer's blend of stubbornly sunny skies that yield nightly to arrestingly cool temps which preserve concentration of flavor and vibrancy in the drinking – the Red Mountain spell if you will.

With Michele in the lead and Chelsea Hunter from Glunz Distributing offering her own insights, the three of us will take you through a considered tasting of five Kiona bottlings:

§ Columbia Valley Chenin Blanc

§ Estate Vineyard Lemberger (Blaufrankisch)

§ Estate Vineyard Syrah

§ Estate Vineyard Cabernet Sauvignon

§ Estate Red Mountain Reserve (a Bordeaux with a touch of Carmenère)

All these wines speak emphatically of place, of terroir, of that compelling vigneron's alchemy of location, weather and dirt. The inspiring story of the impact Kiona Vineyards and Winery has had on Red Mountain, Washington wines, and the consideration of exemplary New World terroirs on a global scale is a wonderful complement to the considered and crafted wines that will swirl in your glass.

As our (sold-out!) group for Miro Presents Miro will tell you, the wines are superb, the engagement from your own comfort zone is not to be beat, and the quality of the insights in real time will really add to your sense of satisfaction.

Please join us on Tuesday, January 26, at 6:00 p.m. for Kiona: Big Sky, Big Mountain, Big Flavor.

It's a lot of value for an evening in your own space with an innovative way to learn about and enjoy wine, without the intimidation factor that can sometimes interrupt our pleasure. Feel free to write me separately if you have questions. Thanks!
Kiona Virtual Wine Tasting Tickets
$30Tuesday, January 26th @ 6:00 pm
Includes
-Pre-packaged wine samples, with tasting notes
-Abreo cheese and charcuterie platter to pair with wines
-An hour or more in the company of Kiona's National Sales Director Michele Clarke

Please make sure to make your pick up date Jan 26th.