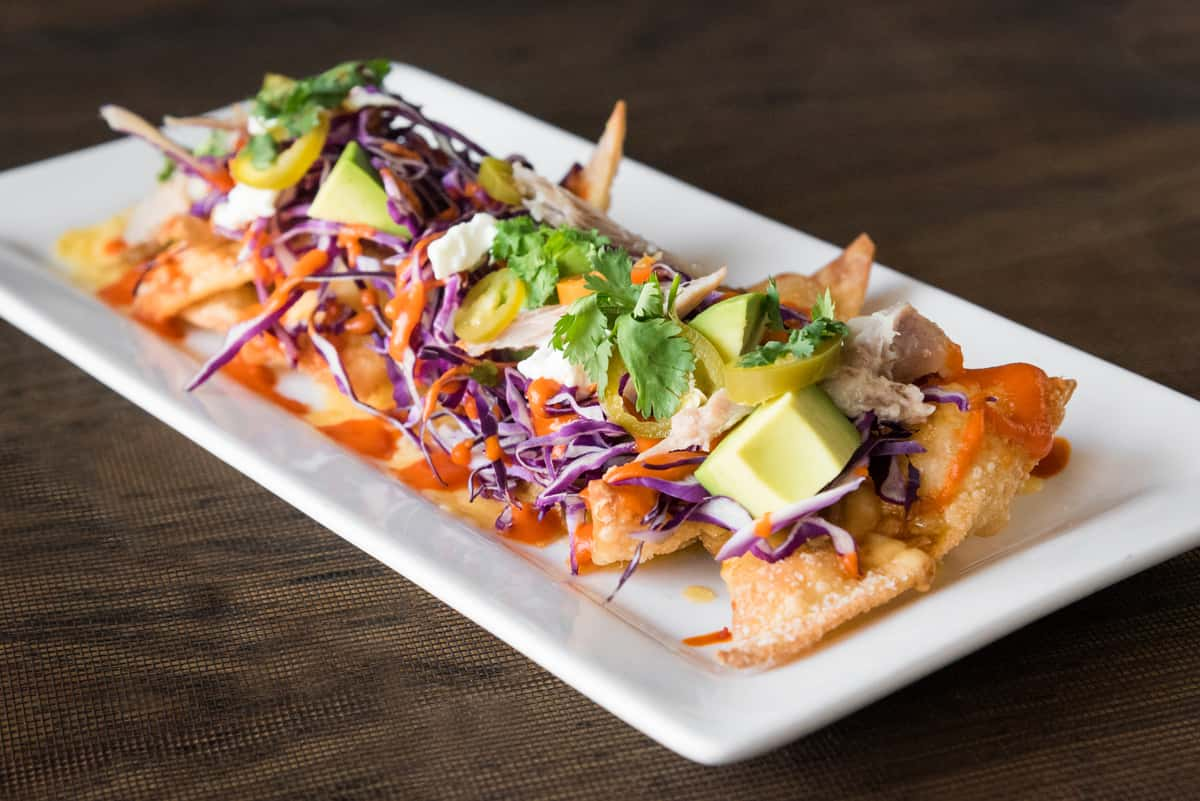 Virtual Wine Tasting
Become a VIP
Receive updates on special events, new menu items, menu reviews, and more!
Virtual Wine Tasting
Virtual Wine Tasting
Join us for another in our series of virtual tastings
with
Left Coast Estate of Willamette Valley

Thursday, March 4, 6:00 p.m. is the time to get onto your calendar, and reserve a place for this special event. Left Coast can boast endlessly of its distinctive roles as winery, family farm, conservation advocate, and sustainability pioneer. And when you see the facts backing up the boasts, you're still left with a stunning view like the one above: rolling vineyards in Autumn fog, approaching harvest.
The winery sits within the Van Duzer Corridor, about 37 miles inland but benefitting quite directly, as the photo shows, from the almost nourishing fogs that drift in on ocean breezes. Nine estate vineyards (this busy estate comprises over 500 acres total, 160 planted to vines) offer the family team and winemaker Joe Wright ample opportunities for intimately considered approaches to varietal choice, growing conditions, exposures and extremes, and the management of each microclimate. And that's before any juice runs!
Suzanne Larson, founder and Brand Ambassador for Left Coast, will be our guest host for the evening, along with Chelsea Hunter of Glunz Wines and me. Suzanne will not only offer a front-row evaluation of her wines, she'll fill in the details of how oak savannah restoration, landscape architecture, and solar pioneering all help to form a family ethos with wine at its heart. We'll gather on zoom, and if you're new to these events, you'll find a very stable platform that's easy to access from home. It's the ultimate in upscale comfort!


Our lineup:
• Left Coast Truffle Hill Chardonnay
• Left Coast White Pinot Noir
• Left Coast Cali's Cuvée Pinot Noir
• Left Coast Latitude 45 Pinot Noir
• Left Coast Right Bank Pinot Noir
You see, of course – having founded one of the principal wineries of the Willamette Valley and having taken the industrious journey to understanding place and potential, Left Coast Estate is devoted to the varietals that find their most lustrous expression in Willamette's rolling terroirs. 
The cost for this event is $30 per person. You receive a pre-packaged tasting kit with individually bottled 2 oz. portions of each wine, along with tasting notes and data on the vintage and winemaking process. Additionally, Abreo supplies you with a Cheese and Charcuterie Platter, perfect for light snacking and pairing!
But we've also got you covered for dinner! Paul and I spoke about the wine lineup (We're both long-time fans of Left Coast!) and he excitedly suggested house made Gnocchi. A little further chat and we got to this, for $29 each: 
House Made Potato Gnocchi with McKenna Farms Italian Sausage, Broccolini,
Pecorino, Garlic, EVOO, Chile, Parsley and Lemon.
Every wine will find something to love with that menu! And you'll find a lot to love by adding this meal to your evening. Just pop it in a low oven when we start zooming, and dinner is ready when your appetite is!
Reserve your tickets – and your dinner – under the events tab at abreorockford.com. Pick a time to pick up your tasting kit and food items, and you're off! Of course, all the wines you taste will be available to order, and if you build a case, you save 10% on your purchase!
I hope you'll join us! The personal perspective from winemakers and those close to the process cannot be easily paralleled, even in non-pandemic times. It's a wonderful opportunity to frame your growing experience with wine around the insights of the makers, and to discover how wineries themselves express personality, style, and their personal hopes and dreams in the bottles they hope you'll open.
Until then, be well!